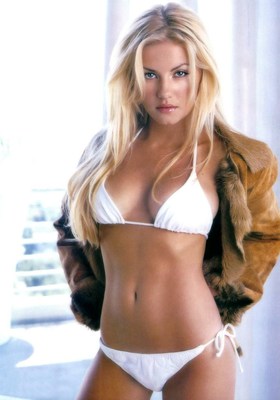 Hockey season is finally upon us! That empty feeling that occupies my stomach once the Stanley Cup ends is finally gone.
So to celebrate the return of the NHL, I thought I would take a look at the sexy women in the stands that root for all the toothless men on the ice.
Say what you want about hockey, but these players have the ability to reel in some amazing women.
The ice may be cold, but these beauties can melt it with their hotness. Here are The Hottest Wives and Girlfriends of the NHL.